"Boston Band Crush Holiday Spectacular"
Dec 14 at 9 pm
Brighton Music Hall

158 Brighton Ave, Allston, MA
(view map)
One of the finest music blogs in Boston stacks the deck with holiday cheer and fills the halls with sounds of the city for their eclectic Holiday Spectacular starring Freezepop, Sidewalk Driver, the Field Effect, and Emily Peal and the Band of Skinny Men. Look for Sidewalk Driver's glam-kissed frontman Tad McKitterick to steal the show, as usual.
powered by
performers
Formed in Boston in the summer of 1999, Freezepop is comprised of band members Liz...
SIDEWALK DRIVER is a high-energy, Boston-based rock band. We combine a very theatrical stage show...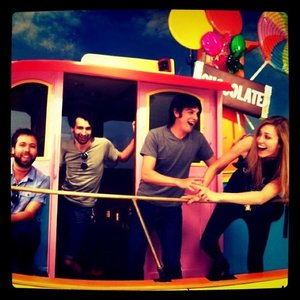 With honest, often aching lyrics and energetic soundscapes, The Field Effect's songs hit hard both sonically and conceptually.

Emily Peal and The Band of Skinny Men
---
---